The Benefits of Managed Wi-Fi for Multi-Dwelling Units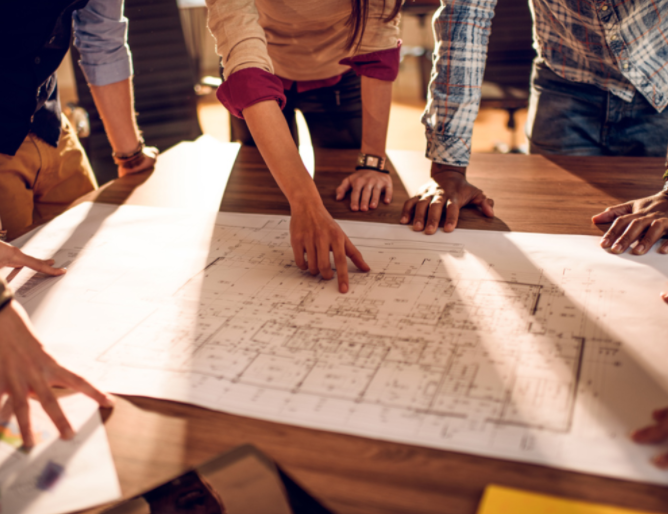 Feb 10, 2022
Ensuring that multi-dwelling unit residents have access to everything they need is not always an easy task. These needs have recently changed as technology devices have multiplied in a home environment. Residents now expect that their home will have access to high speed internet. Property owners have to ensure that tenants are able to access Wi-Fi anywhere in the building.  
Fortunately, Omni Data has the technologies needed to ensure MDU residents receive the Wi-Fi they expect.  
The Need for Wi-Fi in Multi-Dwelling Units
Nowadays, Wi-Fi is an essential utility for nearly all residents. Whether it's student housing,  apartment complexes, or an assisted living facility, residents expect their Wi-Fi to operate just as efficiently and easily as turning on the shower.  
The National Multi-Family Housing Council performed a survey of residents in 2020 to find the importance of high-speed internet. The survey found that high-speed internet was important to 91.7% of apartment residents. The survey also found that pre-installed Wi-Fi was important to 74.8% of residents. Additionally, 41.5% of residents were telecommuting to their work from their homes.  
Residents will likely have a computer, multiple smartphones, smart TVs, and gaming consoles all connected to the same network. Additionally, many residents now work from home which further highlights the need for a stable, secure internet connection. Modern Wi-Fi solutions need to be able to accommodate multiple devices from residents at once. This new challenge is highly complex, but could be the difference in a tenant choosing one apartment over another. 
The Wi-Fi network needs to have good coverage, easy access, and separation of traffic. For luxury MDUs, residents expect to have access to blazing fast connection speeds. Property owners of MDUs typically did not have to plan for this additional utility in the past.  
MDU operators left residents to bring their own network connection to their dwelling. When residents implement their own solutions there tend to be more issues with interference. Residents constantly faced poor network performance and spotty coverage. However, that has recently changed.   
Managed Wi-FI for MDUs
MDU property managers and contractors are now offering Wi-Fi to their residents. MDU managed Wi-Fi has quickly become a more standard offering. Residents are no longer having service providers come to their house to set up their own Wi-Fi. In this scenario, a service provider works directly with the property owners and contractors to pre-plan the property's Wi-Fi network and deploys all access points to ensure optimal network coverage and connectivity.  
Wireless local-area network (WLAN) ensures that all residents and their guests can access high-speed internet. All residents are able to access the internet on any of their devices. This additional service offering may seem like a headache for owners and operators who have not yet offered this service, but managed Wi-Fi is beneficial for MDUs.  
Benefits of Managed Wi-Fi
Multi-dwelling unit owners and operators greatly benefit from managed Wi-Fi. This newly added service will attract more tenants and keep current tenants happy. There are a number of benefits that MDU owners enjoy by embracing Wi-Fi.  
New Revenue Stream
Owning and operating multi-dwelling units is expensive. Managed Wi-Fi gives owners and operators a new path to generate revenue streams. Bulk Wi-Fi allows property owners to resell Wi-Fi services to residents. Management can also roll the cost of Wi-Fi into monthly rent. There are other potential revenue opportunities beyond reselling Wi-Fi that MDU owners and operators can take advantage of.  
Internet of Things devices opens new revenue streams. Millennials are attracted to the energy savings of smart devices and applications. 86% of millennials will pay 20% more in rent for smart technologies, according to PropModo. MDU owners can offer residents a variety of smart home services. Residents can purchase advanced services from management, such as smart thermostats, home surveillance cameras, and more.  
Keep Residents and Attract New Residents
Replacing residents is a costly expense that all MDU property owners and management face. MDU management can emphasize their Wi-Fi offerings to current and future residents. High density Wi-Fi will ensure that residents will be able to easily connect to multiple devices. Overall, this will improve a building's offerings that will keep current tenants and attract new tenants.  
Protect Residents
Residents who install their own Wi-Fi are at risk from potential cyberattacks. Hackers could also get into your management network and steal valuable data or disrupt building systems. MDU management is able to better protect residents from potential hackers with managed Wi-Fi. MDU owners and operators that invest in the right technology will have better cybersecurity outcomes.  
Reduced Operational Costs
Managed Wi-Fi helps owners and operators reduce their expenses. A study by Deloitte found that Wi-Fi enabled IoT devices reduce the energy costs, building maintenance, and spatial management by 30%. Certain building functions, such as locks, in-building messaging, and energy efficiency, greatly improve with MDU managed Wi-Fi. Smart applications help MDUs reduce their overall expenses. High energy use is a problem that all MDUs face. Smart lockers for package dropoff, leak sensors in water heaters, and smart thermostats all help reduce operating costs. A study of 2,306 homes saw a 96% reduction in paid water damage claims after installing smart leak detectors.  
OmniData Wi-Fi Capabilities
OmniData has the solutions and technologies your MDU needs to ensure that your residents have access to the high-speed internet they need.  
Tenant Access
Residents often would have to wait several days or even weeks before they could have internet installed at their unit. This caused considerable headaches for residents, many of whom now need internet access to work. Management will easily be able to add individual units to the platform. Property managers can now enable Wi-Fi the same day that a resident moves in.  
Tenants and their guests will easily be able to access Wi-Fi through a QR code, URL, or smartphone application. Management can also post messages on the platform that are easily viewed by all tenants. If a tenant moves out or does not pay their rent, property management will easily pause or delete units.  
Property Management
OmniData ensures that property managers and owners have the solutions they need to properly manage their property's Wi-Fi capabilities. RUCKUS, by CommScope, was built for multi-dwelling units. RUCKUS networks ensure that multi-dwelling units are able to simply scale up their Wi-Fi networks for tenants. A fiber backbone ensures that tenants have constant access to high-speed internet.  
Property owners and management are able to easily manage wireless services. Multiple properties can be managed by multiple portals. Cloudpath ES admins can pre-create all units, so management spends less time setting up units for Wi-Fi capabilities. Management can control who accesses what systems to improve network security. RUCKUS provides secure network access to all devices. Additionally, RUCKUS allows MDU owners to reduce operational expenses with smart applications.   
Multi-dwelling unit owners and operators should ensure that their residents have access to stable, secure Wi-Fi everywhere on their property. Residents will enjoy an improved quality of life and will more likely stay in their current living situation. Additionally, MDU owners and operators can create new revenue streams by offering bulk Wi-Fi.  
OmniData is dedicated to offering the most advanced technology solutions to MDU owners and operators. Our team is more than happy to answer any questions you may have about offering bulk Wi-Fi to tenants. Reach out today to learn more about how OmniData can help your multi-dwelling unit offer high-speed internet access to all of your residents.  
Have questions about our services? Give us a call at 203-387-6664 or reach out via email at learnmore@myomnidata.com
Omni Data LLC
West Haven, Connecticut
T: 203-387-6664 | W: www.myomnidata.com