Global Supply Chain Disruption Impacting Long Term Network Planning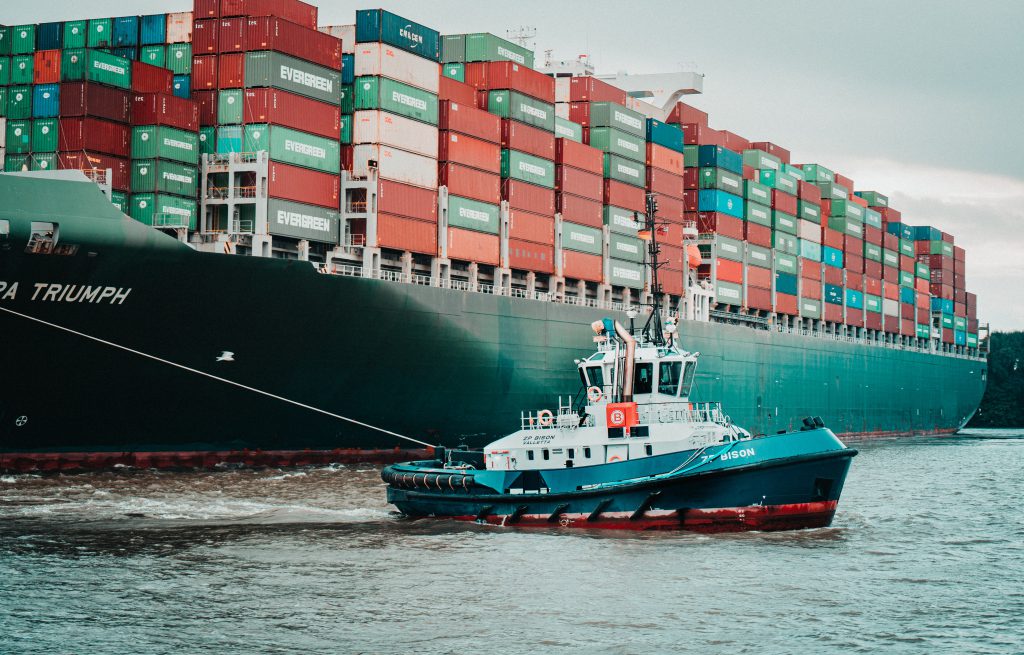 Dec 9, 2021
There has been a significant disruption to our global supply chain, which started in early 2020. Demand for products drastically increased during the pandemic, and companies have struggled to keep up with the influx of demand. There has also been a massive labor shortage, supply shortage, shipping delays, all of which have driven up prices for goods worldwide. This global supply chain disruption has massively impacted consumers and businesses over the past 18+ months, and these supply chain issues likely won't be resolved anytime soon. Businesses should be aware of why these shortages are happening and understand all of the ways these supply chain disruptions may impact their long-term network infrastructure and security system planning for 2022 and beyond:
Labor Shortage: Factories where the bulk of the global manufacturing capacity sits were hit hard by the spread of coronavirus cases. Many factories were forced to shut down or reduce production because workers were sick or in lockdown which created a labor shortage. Beyond the impact of the pandemic directly, there has been a global labor shortage which has been impacting all industries. In the US alone there are 10.4 million job openings currently which has remained unchanged over the last couple of months. A portion of this labor shortage is from the aging population who recently left the workforce and not enough younger skilled workers exist to replace them. Beyond this, there are more fundamental labor issues in the United States that will likely extend this labor shortage well into 2022 and beyond.
Transportation Shortage: Due to the labor shortage, shipping companies decided to reduce their shipping schedules in early 2020 because they anticipated a drop in the demand for goods. But demand instead escalated quickly creating a supply shortage. Shipping companies ramped up their schedules to meet the demand, which made the availability of shipping containers scarce. Factories also need to ship raw materials to produce the final products they export. This steep surge in demand for shipping containers clogged the system for transporting raw materials and finished goods. Many of these shipping containers are now stuck at ports due to the heavy influx of ships and the global labor shortage. This situation was worsened by the shutdown of the Suez Canal after a giant container ship got stuck there. Then by the closings of major ports in China in response to new Covid-19 cases and variants.
Demand Increase: Americans took the money they were spending on experiences and services and redirected that capital to physical goods for their homes during the coronavirus pandemic. Often this demand for goods increased because the pandemic caused households to double as offices and classrooms. Factories whose production tended to be fairly predictable ramped up quickly to satisfy a surge of orders.
Chip Supply Shortage: Semiconductor chip demand has also increased drastically over the last 18 months. Usage has spread to a surprising number of products such as household appliances and toothbrushes. More products and industries than ever need chips to manufacture products which drastically increased the demand for semiconductor chips. Manufacturers cannot make enough chips to meet the spike in global demand which has now created a global chip shortage. This chip shortage is anticipated to continue well into 2022 but could improve from mid-year 2022 onwards as more supplies become available. Many integrated device manufacturers and foundries are expanding their capacity to be able to produce more chips next year.
As you can see the labor, supply, and transportation shortages are circuitous. A shortage in labor, supplies, and shipping containers is exacerbated by the increased demand. As a result of these shortages, prices are skyrocketing to the highest bidders. Before the pandemic, sending a container from Shanghai to Los Angeles cost around $2,000. By early 2021, the same journey cost nearly $25,000. Consumer prices in the U.S. also skyrocketed 6.2% over the past year as food, gasoline, autos, and housing catapulted inflation to its highest pace since 1990.
If prices for many goods and services are increasing, how does this affect the prices of computer chips? Moore's Law implies that the price for new technology should decrease over time. The law states that computer processors all become smaller, faster, and cheaper with time as transistors become more efficient. We have seen over the last few decades that the number of transistors on a microchip doubles about every two years, while the cost is nearly halved. But that is not actually happening today. Demand for chips is causing manufacturers to increase the price of the same technology in the short term. Some of the largest semiconductor manufacturers in the world have announced they are increasing the prices of their chips to help alleviate the supply issues.
Since Moore's Law has ultimately set this R&D target for the industry, chip manufacturers are also in the process of building new production lines to create the next-generation semiconductor technology. The current Wi-Fi 5 chip is now being discontinued to make room for producing the latest Wi-Fi 6 chip technology. This process of building new production lines is expensive, difficult, and time-consuming. The facilities to build the semiconductors cost billions of dollars and house million-dollar machinery. Plus, the process to manufacture chips typically takes more than three months from start to finish. All of these economic factors are critical to take into account when planning network technology upgrades in 2022. These supply chain issues are likely to continue into 2022 though we may see the impacts of some transportation and labor shortages lessen in the first half of 2022. Planning cycles need to start months in advance compared to previous years. One example of this is the recent Lebanon Library renovations in New Hampshire. Their renovations were originally projected to take only 4 - 6 months but ended up being over a year due to supply chain issues. 
Companies need to also consider the useful life of their current equipment far in advance to ensure there are no unexpected outages. As equipment ages, the likelihood of degradation and failure increases dramatically. Organizations that don't take this possibility into account are gambling with their business operations. Due to supply chain and resource constraints, many companies might be unable to get critical equipment and parts in a pinch. Shipments that previously arrived within two weeks can take up to 6 months with the current logistical delays. This lack of availability can lead to expensive downtime for your organization.
In summary:
The increases in prices of labor, shipping, and semiconductor chips are really important to consider as companies plan capital expenditures for 2022 – 2023.
Simple parts replacements and upgrading network technology will likely take exponentially longer than previous years due to supply chain logistics and shortages.
These insights showcase why it is so important to plan much further ahead in 2022 and beyond. Remember to engage your service providers early so we can help you plan ahead to avoid cumbersome delays. Have questions about how these supply chain issues will impact your network upgrades? Give us a call at 203-387-6664 or reach out via email at learnmore@myomnidata.com
Omni Data LLC
West Haven, Connecticut
T: 203-387-6664 | W: www.myomnidata.com